Hey my friend-pal-buddies!
Sorry it's been a couple days, but much has happened, and accordingly, we've been very busy. The good news for YOU guys is that there's quite a bit to blog about.
So, where did I leave off? I think something like Omaha? Or Iowa? Or wherever that crazy festival was? Anyway, I'm not really sure what city exactly followed, but I think it was Minneapolis, Minnesotta. Correct me if I'm wrong. We had some good times in Minneapolis, I must say. Probably the most notable event was Darren's transformation from what he felt was somesort of a metaphorical caterpillar to a beautiful, grown-up, new hair-cutted butterfly. Here's a real-life video for y'all to catch the low-down.
What a crazy night. Here are some funny pictures of that evening if you can't watch or don't feel like watching the video: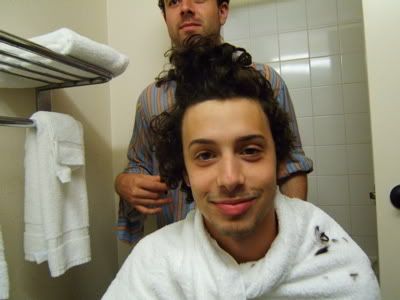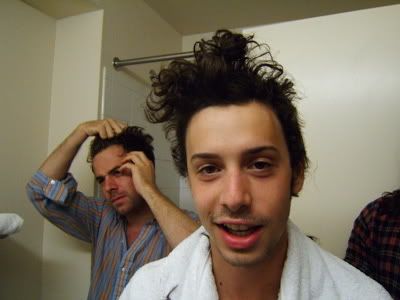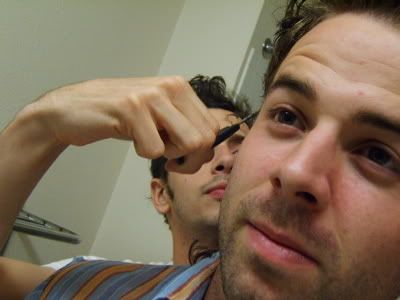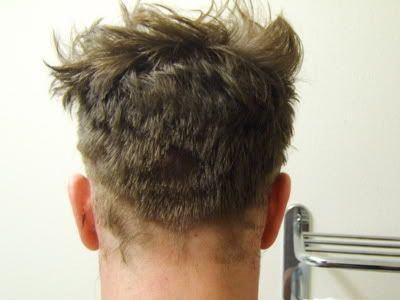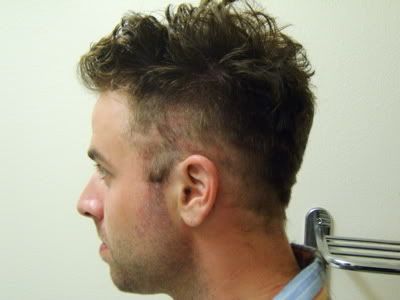 And then here's all of us. But you won't be seeing the author!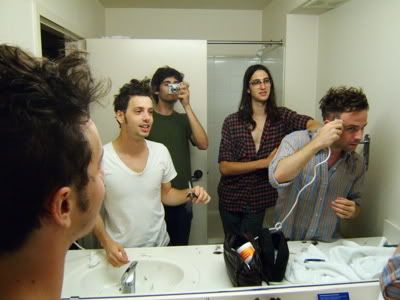 Let's see... What else...
Oh, we got to walk around town a little bit, and we ran into this really, really cool bookstore. I forget what it's called, otherwise I'd advertise for them. Here's Taylor in one of the knooks:
Also, there were two book dogs in the store with whom I pretty much fell in love. Here they are (they aren't related, if you wanted to know):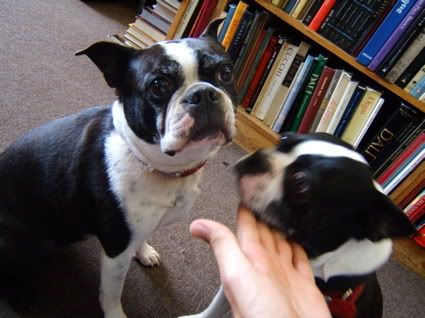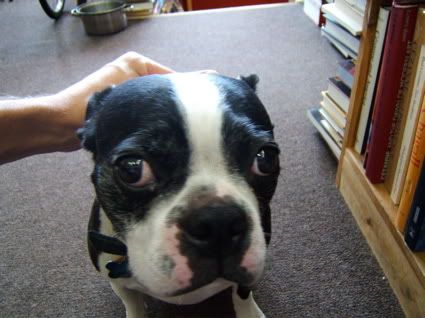 There was also a book bird in there, with whom Darren tried to become a little too friendly. Let's just say he learned that male birds do not have external sexual organs. I was loving the pups, but not in the way that D was loving that bird.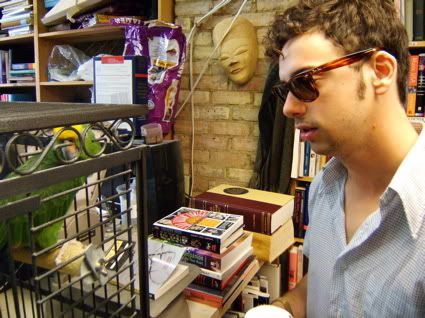 What next, what next...
AH YES! The show. Even though you can't really tell, here's Taylor and Blake on stage with Incubus, soundchecking with "Stand By Me," a cover that Incubus has begun to integrate into their set.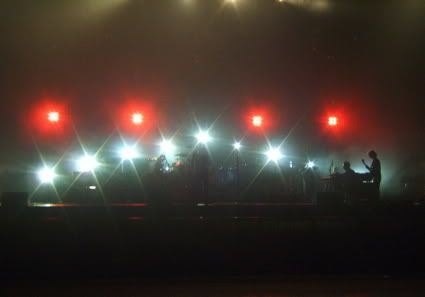 And what a fabulous audience! Here are some of you. If you'd like to have yourself removed from the picture, please don't sue, just send us a nice little comment:):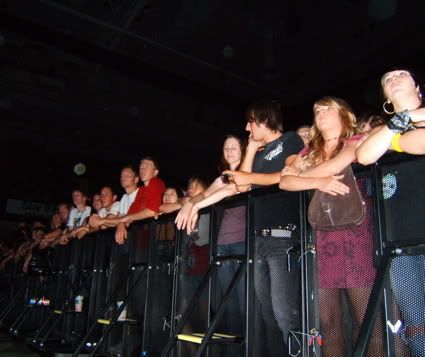 But really, we are so appreciative of your guys' enthusiasm and your contribution to keeping us alive and fed on this tour. You were awesoooommmeee!!
Here are a few other pics from there: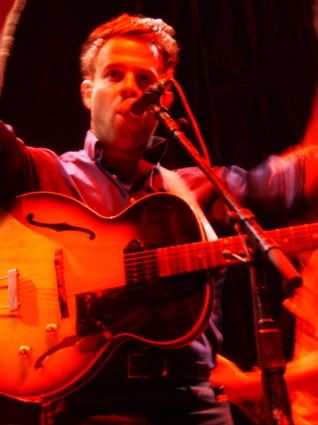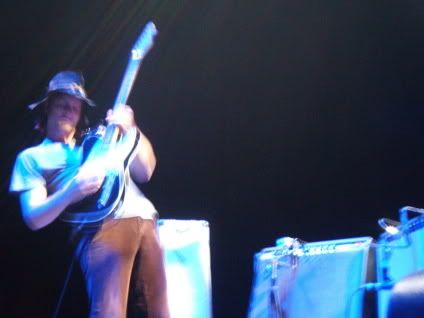 Here are some buddies of ours that were sitting sidestage. They are in a really cool punk-metal band called 2cents. Be sure to check them out if you're into that kind of music.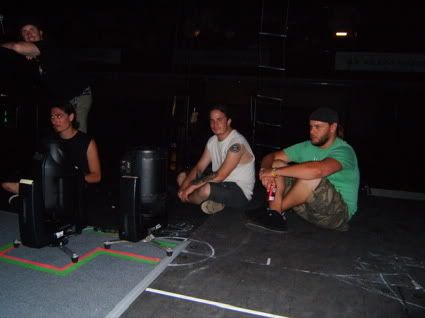 Next, we rode on out of there into Chicago, Illinois. SD played at a venue that was right next to the water, just outside of the city, but you could see the skyline behind the stage. It was really cool: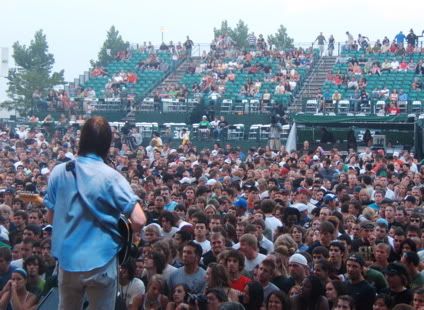 I saw a contraption with which I was highly unfamiliar while I was out and about in the city. Perhaps one of you could explain to me what this is and what it does: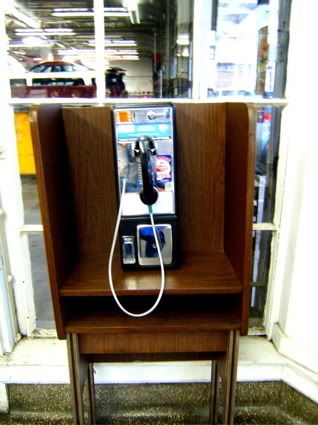 Now here are some SD pics before/during the show: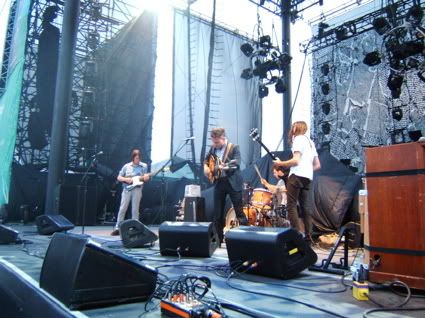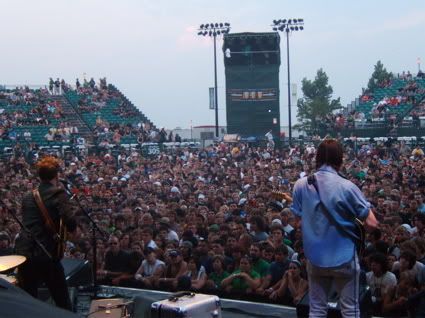 Also, some sort of media company was around to interview SD after the show. Apparently, it was a very compelling interview.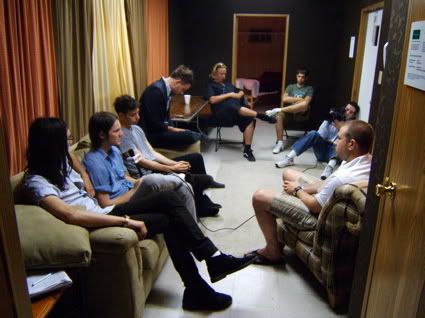 After leaving Chicago, we were on our way to Indiana. The show went very well--here's a photo: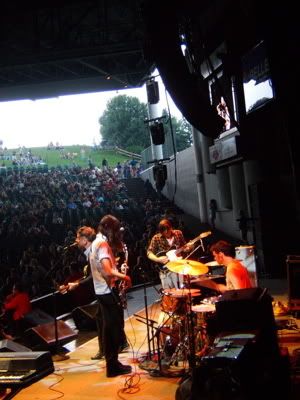 Despite a wonderful audience and a great performance, what made Indianapolis so great was a friend of Wylie's (and now of the rest of us) named Orley. He came to the show and offered us a free night's stay at his house. He informed us that there was plenty of room for all of us, but we wouldn't realize the magnitude of what he was saying until he actually brought us over.
I don't have any pictures of the night we spent there, but I do have a few of the next morning, which will hopefully provide you with an idea of how amazing this house truly is.
First of all, the house is three stories tall. On the top floor, there are something like 8 bedrooms. The hallways seem to extend as you walk down them, almost like some sort of ghost-fun house. This was the first time I had ever gotten lost on one floor of a house before. Here's a photograph of one of the hallways on the bottom level of the house.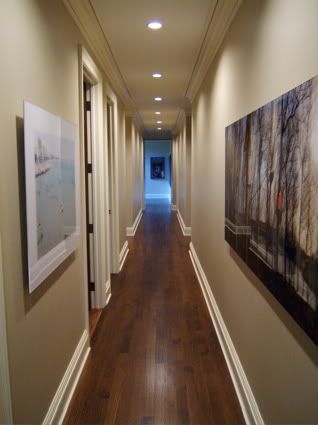 This is Wylie sitting at the far end of one of the many dining tables set throughout the house: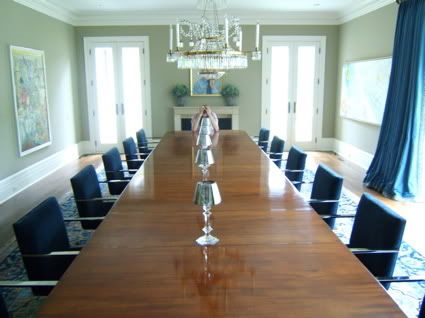 Here's Taylor's "Imagine" moment, playing a piano by a large window overlooking part of the yard.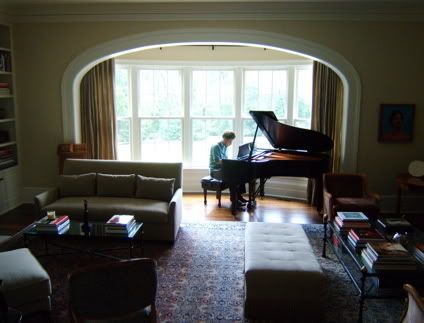 Now getting into the amenities of the house, which were obviously the most mind-blowing to me.
1) They had a pool table!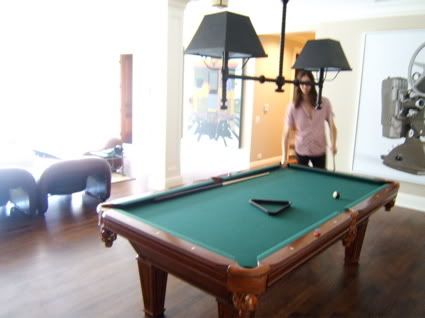 2) They had a movie theatre room (with automated reclining leather chairs)!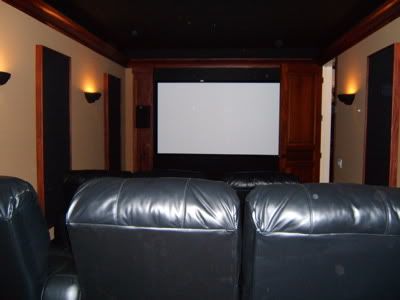 3) They had a maaaassssiiiveee front yard with a sweet firepit (see Darren and Taylor for perspective).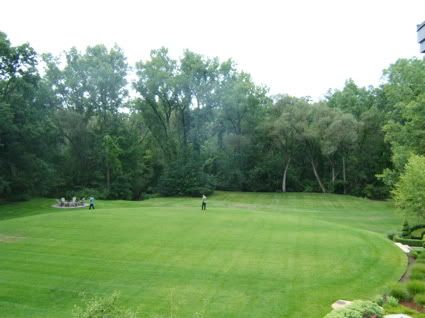 4) They (we) had homemade french toast (thanks, Orley's mom!).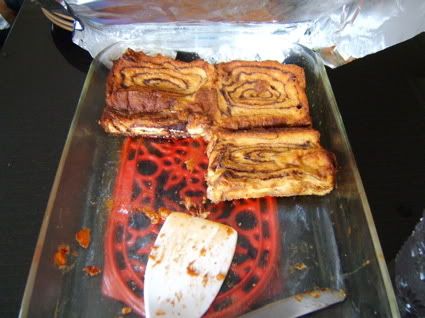 5) They had a huge steam shower (picture not available).
6) Etc., etc.
7) Here's Orley. Thanks so much dude!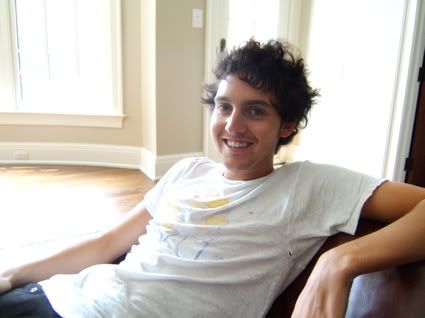 I'm not going to lie, it's taken me a couple of days to get this blog together. This stuff isn't easy! We're now in Cleveland, Ohio, and I have more pictures of the past few days to show you guys (including those from the Incubus/Simon Dawes camping trip we did yesterday on our day off). I appreciate you guys reading my entries, and I appreciate you even more when you comment in some way to let me know you're reading. I know there's gotta be more than 8 or 9 of you reading these things.
Okay pals, keep me encouranged and motivated to continue in this pursuit of photographic tourism!
Best,
Matt
P.S. Who can I bill for my advancing case of carpal-tunnel syndrome?
P.P.S.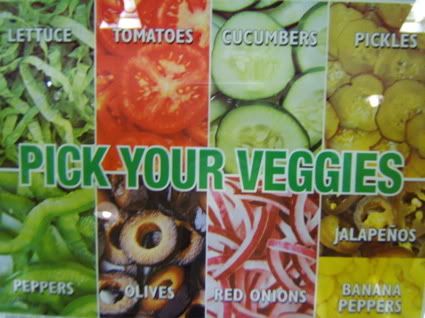 P.P.P.S. Nadia (and whoever else cares), we have all been listening to a lot of Bonnie "Prince" Billy, Darren's listening to his jazz, I've been listening to some ambient music, Blake is listening to folky stuff as well... I'll get you a more detailed list in the upcoming blog, but I'm in a hurry now! Thanks!